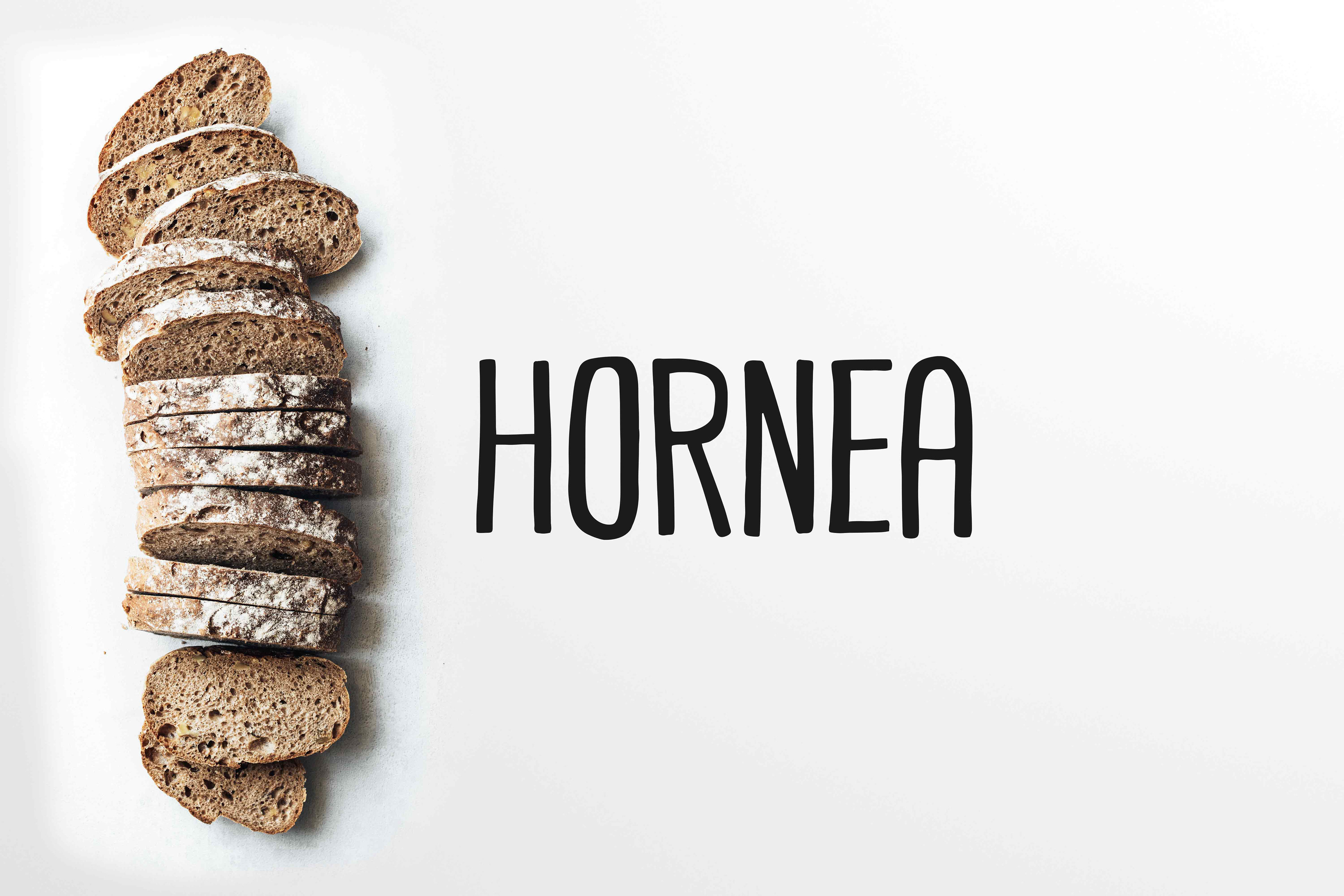 Hornea 
|
Naming | Typography | Strategy | Branding | Packaging
Eco-packaging

 wrapping method for HORNEA bakery, adaptable to any size. This is a

multifunctional method

, because once used as a take away wrapping paper, it can be reused as baking paper at home. The wrapping paper is an oven safe parchment roll paper with recipes printed on it, using only one

ecological and recyclable black ink

. HORNEA aims to be

eco-friendly

by reducing the environmental impact that current packagings have on our planet. 
Este proyecto se basa en el re-diseño del packaging del pan, con el objetivo de intentar minimizar el impacto ambiental. Hornea es un nuevo sistema para envolver panes y pasteles que intenta homogenizar los diferentes tipos de bolsas y papeles que actualmente se utilizan en las panaderías. Se trata de una bobina de papel horno (sulfurizado) que lleva impresas recetas que se pueden hacer con el pan duro sobrante. De esta manera se alarga la vida del papel, ya que al llegar al fin de su utilidad, se puede reaprovechar para cocinar al horno. El material utilizado es un papel antigrasa (papel horno) adaptable para cualquier tamaño de productos de panadería. Y la tinta - negra ecológica y reciclable.
Máster en Diseño de Packaging – ELISAVA, Barcelona