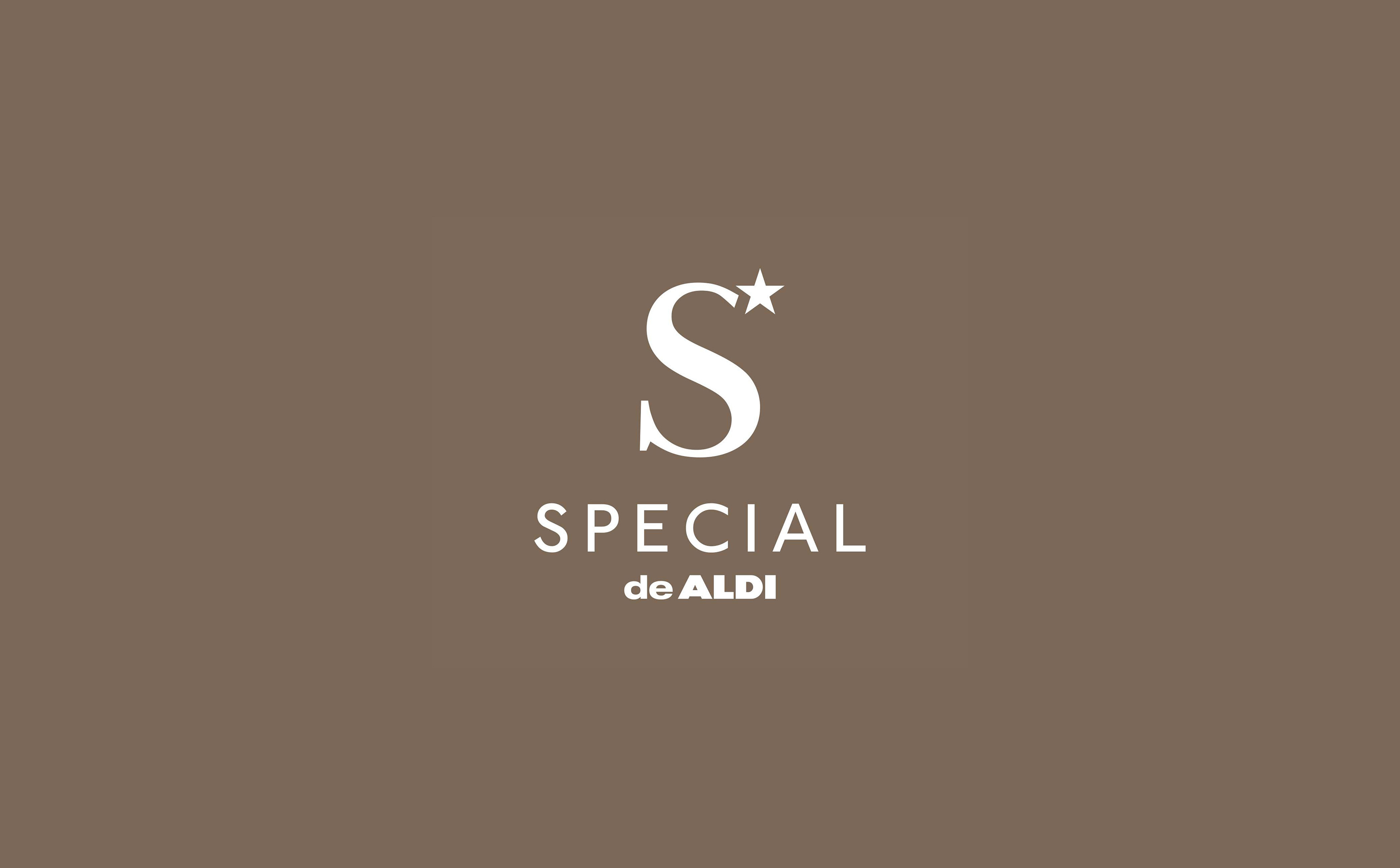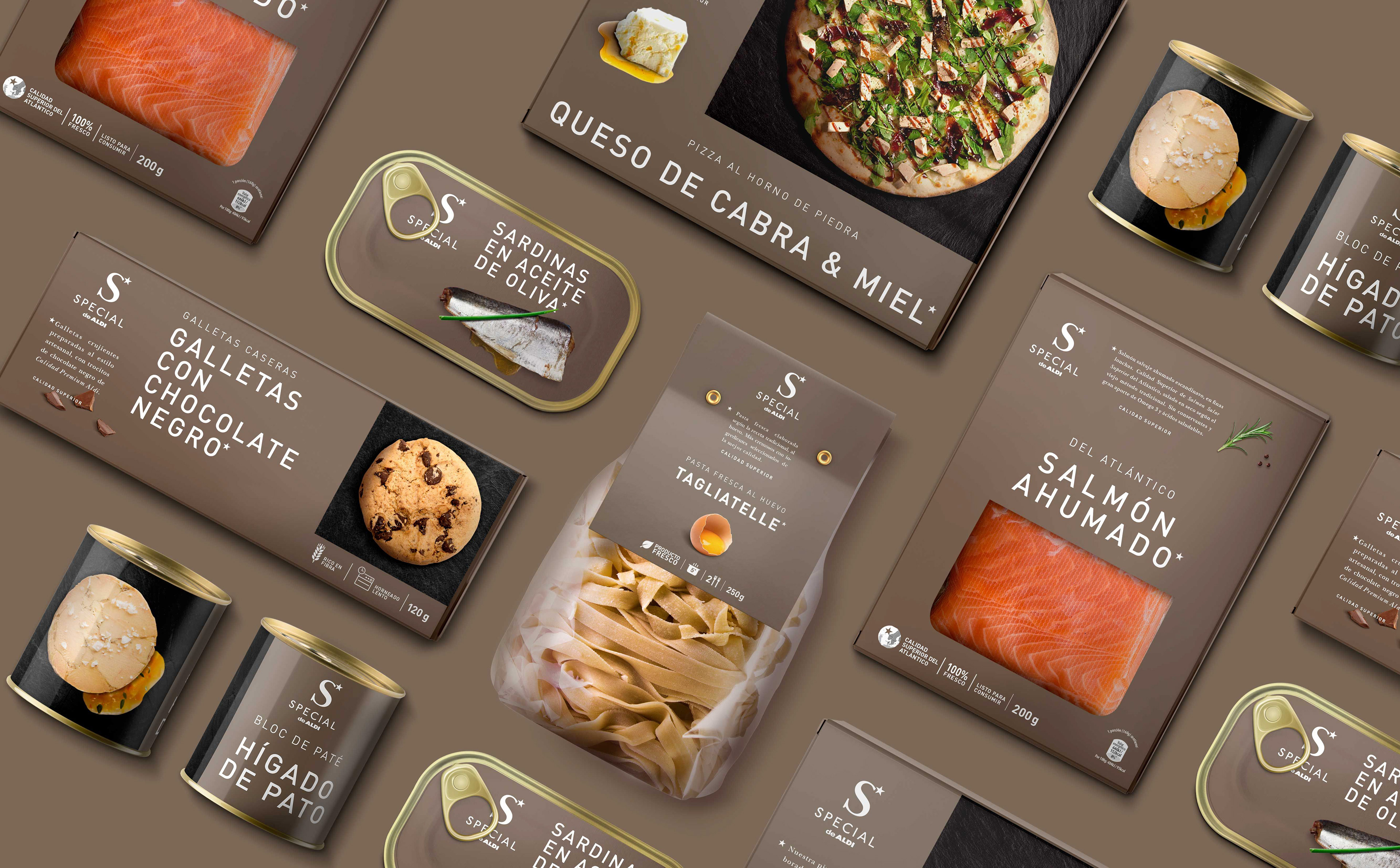 Special de ALDI 
|
Packaging & Branding Guidelines
Special de ALDI is a premium brand of ALDI Supermarkets – an assortment of gourmet or

Special

prepared dishes.

The aim of the project was to: 

(1) design a design layout to differentiate itself from the rest of the products in the whole range and (2) establish regulations in the form of Branding Guidelines, so they can be applied to any product of the range in an easy and clear way, without losing the essence of the design.
Special de ALDI es una marca premium de Supermercados ALDI - una variedad de platos preparados gourmet o "Special". El objetivo del proyecto era: (1) diseñar un layout de diseño para diferenciarse del resto de productos de toda la gama y (2) establecer normativas en forma de manual corporativo, para que puedan aplicarse a cualquier producto de la gama de una manera fácil y clara, sin perder la esencia del diseño.
Agency: Enric Aguilera & Asociados